Find Camp by Name
Christian Horizons
Camp Address
26 Peppler Street
Waterloo, ON N2J3C4
Phone: (519) 783-6810
Toll-Free: (866) 362-6810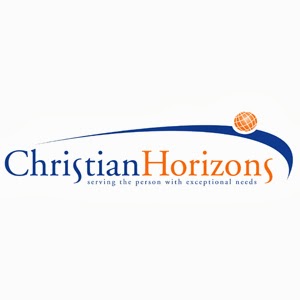 Description and Mission
Christian Horizons is a non-profit, faith-based charitable organization with more than 3,500 employees and hundreds of volunteers. We operate more than 200 residences, serving nearly 2,000 people who experience disabilities and their families in Ontario and Saskatchewan.


Program Information & Activities Offered
What you have come to know as "Christian Horizons Vacations Service", operated from our Waterloo Office is being transformed. These services will now be led and delivered by the seven Christian Horizons Districts in Ontario and Saskatchewan.

What this also means is that the yearly brochure will be replaced by our website and services, like MyCommunityHub.ca, to inform you of camp and vacation opportunities. Those sources will also provide details about the additional services Christian Horizons provides, such as respite, retreats, individualized supports and much more.

Also, Family Camp and Winter Wonderland Camps encourage and uplift your family by providing opportunities for fun and relaxation. You will connect with other families who experience disabilities and also be encouraged by the Word of God through teaching, worship and fellowship.
Facility Information
Family Camp at Galilee Bible Camp.
Family Camp at Elim Lodge.
Winter Wonderland at Galilee Bible Camp.
Winter Wonderland at Crieff Hills
Umbrella Organization
Christian Horizons