Find Camp by Name
Covenant Bay BIble Camp
Camp Address
Box 13, Site 4, RR1
Westerose, AB T0C 2V0
Phone: (780) 586-2828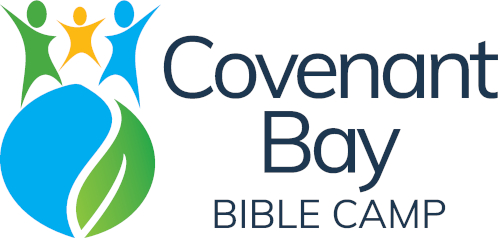 Description and Mission
Covenant Bay Bible Camp exists to promote a growing relationship with Jesus Christ by providing opportunities for fellowship, worship and instruction in discipleship.
Program Information & Activities Offered
Covenant Bay offers overnight camps for children and youth, Day camps for kids, Family Camps, Wilderness Adventures, and Retreats for youth and adults. We love to grow in Christ and invite you to join us! Check out the Bible Story Podcast and listen to Bradon and Jon share a story and lesson from scripture each week.
Facility Information
Our main camp sleeps 60 - 72 in the lodge and 42 in cabins with beds or bunks. In addition, there are 20 powered RV Stalls. The dining hall, wash house and chapel are all centrally located. There are many fun features and structures on the property, such as the lakefront, sand volleyball court, fire pit, picnic shelter, prayer trail, climbing wall and large field! Our picnic shelter has an outdoor kitchen and running water.
Umbrella Organization
Evangelical Covenant Church of Canada