Find Camp by Name
Green Hill Lake Camp
Camp Address
40 Greenhill Lake Road
Greenhill Lake, NB E6E 1E7
Phone: (506) 463-2267
Toll-Free: (888) 445-6968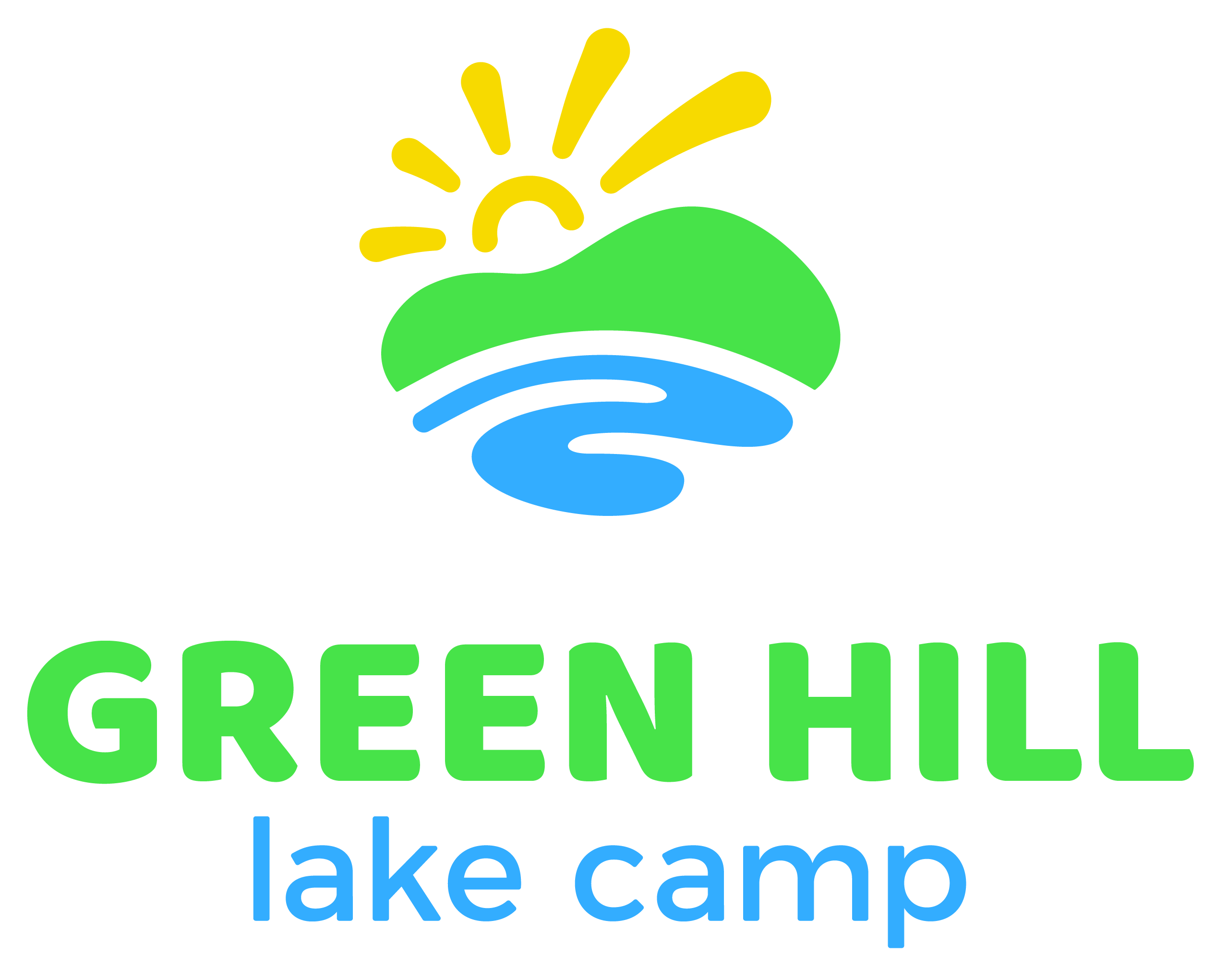 Description and Mission
Green Hill Lake is a Christian summer camp that welcomes all children and youth to life changing experiences. Located in the midst of the beautiful hills of mid-western New Brunswick, the camp operates year round on Greenhill Lake as a non-profit, charitable youth organization.
Program Information & Activities Offered
Traditional, coed camp with many options to choose from - every camper has the opportunity to "Create their own adventure"!
Facility Information
Green Hill Lake Camp is open in the non-summer months for groups of all sizes... from school and youth groups, to churches and community groups. We can provide full meal services, or you can choose the "self-serve option". We have two retreat facilities, or you can rent-out the entire campsite. We can also provide activities (some may be seasonal and/or weather dependent), accommodation, meeting rooms, and more.
Umbrella Organization
Canadian Baptists of Atlantic Canada