Find Camp by Name
Stillwood Camp
Camp Address
440005 Watt Road
Lindell Beach, BC V2R 4X9
Phone: (604) 858-6845
Toll-Free: (800) 507-8455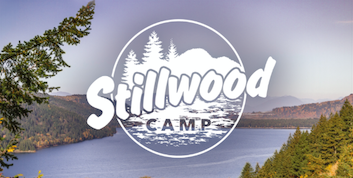 Description and Mission
Stillwood is a year round Camp and Conference centre facility. During the summer Stillwood runs a variety of summer camps. Fall through Spring, Stillwood is a retreat centre that hosts groups from across Canada and into the United States.

Overlooking Cultus Lake in the Fraser Valley of BC, Stillwood is one of the largest organizations of its kind. Our goal is to lead our campers, guests and volunteers to develop intellectually, physically, emotionally and spiritually. And as a connected ministry of the Mennonite Brethren Church of Canada, Stillwood's overarching mission is to: Serve others and help people know God.

More about Stillwood can be learned by browsing here: stillwood.ca/about-stillwood/
Program Information & Activities Offered
Summer Programs:
- stillwood.ca/overview-of-summer-camps/
Running through July and August, Stillwood has overnight Children's camps for ages 8-16. In addition to our camps Stillwood runs a variety of leadership development programs aimed at engaging youth and young adults.

Activities:
- stillwood.ca/activities/
Stillwood has a myriad of activities to choose from, ranging from low-key lounging, to extreme sports. Scale the 42-foot climbing tower, or the 60-foot zip-line tree Ė followed by the ride of your life. Then relax in the pool. Try our Sky High Adventure, a three-tiered ropes and
obstacle course, and end up on our 40-foot zip-line. Soak in the whirlpool afterwards. Head off to our skateboard park. Browse at the General Store, or order a specialty coffee in Stillbucks and relax with a friend. Itís all yours at Stillwood.

Retreat Centre:
- stillwood.ca/conference-retreats/
Stillwood can accommodate groups as small as 2 or as large as 500. We have meeting rooms, and amenities to meet the needs for any retreat of conference.
Facility Information
Cottages:
Cosily tucked in amongst the trees are 18 cottages, equipped with beds for eight to 12 people. Each cottage has welcoming wooden interiors, stone exteriors, electric heating, private bathroom, table, and chairs.

Motel:
Maple Lodge incorporates the Motel and has 9 units, each with a private bath and each able to accommodate two to four people.

Lodges:
Significantly larger than the cottages, Cedar and Hickory have five bedrooms and Balsam has eight bedrooms. Each Lodge has a common area with a forest view, a fireplace, showers, and washrooms.

Dining Hall:
With the ability to accommodate 500 guests, our Dining Hall is outfitted with a spacious dining area, an outdoor patio, a fireplace, a fully-equipped, professional kitchen, and a commanding view of Cultus Lake.

Meeting Rooms
Stillwood has a large number of meeting rooms with the ability to accommodate a hugevariety of needs. Our Gym can accommodate 1000, where our maple lodge, and chapel can each accommodate more than 300 persons.

If itís a smaller, more intimate environment youíre looking for, your best bet is one of the cozy common areas of the Lodges, with their comfy armchairs and sofas, stone walls and fireplaces.

- stillwood.ca/amenities
Umbrella Organization
BC Mennonite Brethren Camp Society