Find Camp by Name
Triple C Bible Camp
Camp Address
2674 Front Road
Vittoria, ON N0E 1W0
Phone: (519) 426-2636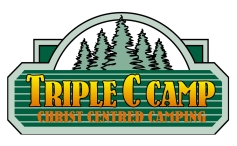 Description and Mission
A family and church retreat facility providing biblical teaching for spiritual growth, while enjoying fellowship, relaxation and recreation.
Program Information & Activities Offered
Weekly summer concerts, Sunday Services, and Conferences as well as a Special Week for Kids' Day Camp
Facility Information
Located on the North Shore of Lake Erie between Turkey Point and Port Dover, our facilities include Fellowship Hall, Indoor heated pool, mini golf, tennis/pickleball, basketball, baseball, beach volleyball, horseshoes and shuffleboard. Lots of room for group tenting, transient and seasonal trailer sites.