Find Camp by Name
Fraser Lake Camp (Willowgrove)
Mailing Address
11737 McCowan Road
Stouffville, ON L4A 4C3
Camp Address
156 Whytes Road
RR #4
Carlow Mayo, ON K0L 1C0
Phone: (905) 640-2127
Fax: (905) 640-5263
Camp Phone: (613) 332-3351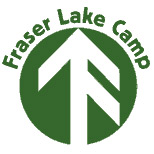 Description and Mission
Fraser Lake Camp strives for campers and staff to experience a Christian community of acceptance and compassion. We celebrate the diversity and uniqueness of each person in the camp community.
Program Information & Activities Offered
FLC is a traditional overnight camp with waterfront activities being favourites along with biking, wall climbing, archery, etc. Campfire and chapel are highlights of the week.
Facility Information
FLC is located on a 260 acre private property with a great waterfront.
Umbrella Organization
Willowgrove