Find Camp by Name
Silver Lake Wesleyan Camp
Camp Address
512 Wesleyan Camp Lane
Maberly, ON K0H 2B0
Phone: (613) 268-2770
Toll-Free: (877) 511-2267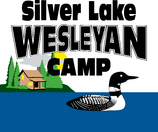 Description and Mission
A Christian Camp that exists to glorify God and enrich lives through a dynamic camping, retreat and community ministry.
Program Information & Activities Offered
Camps for children, teens, adults and families.
Facilities rental for retreats and conferences.
Open February to November.

Facility Information
A 605 acre lake.
A 55 acre property.
Dorms, cabins, motel, tabernacle, gym, dining hall, woods and brook, island in the lake, and more.
Umbrella Organization
The Wesleyan Church