Find Camp by Province
Bellevue Lodge
Mailing Address
PO Box 978
St. Paul, AB T0A 3A0
Camp Address
9512 TWP 560 St. Paul, AB
St. Paul, AB T0A 3A0
Phone: (780) 645-4948
Fax: (780) 645-5034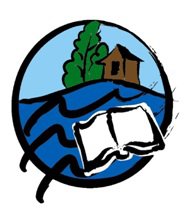 Description and Mission
Set on beautiful Lac Bellevue, 20 KM south of St. Paul, Bellevue Lodge is a "rustic" wilderness camp that will allow you to experience the fullness of life the way that God intended.

"Belle View Bible Camp" was established in 1985 as a ministry of the Lakeland Alliance churches as a Bible Camp with the distinct purpose of bringing people to faith in Christ. Today Bellevue Lodge continues with that purpose not only through summer camps but through the operation of a year-round camping and retreat center.
Our mission is "using God's creation to foster leadership and growth in Christ".
The purpose of our camp is to serve our community as an extension of the local church, providing an environment that meets the physical, mental, social and spiritual needs of all ages. Our programs are based on Christian principles with the desire for every person to find true fulfillment in a personal relationship with Jesus Christ.

In serving our community we also welcome schools, community groups and individuals to our grounds and facilities.

Because the central focus of our camp is to our youth, we uphold standards that reflect a very positive and wholesome lifestyle for all campers, staff and rental groups. We encourage the use of the outdoors and wholesome recreational activities to promote this positive lifestyle where foul language is unacceptable, use of tobacco products are discouraged and use or possession of alcohol or any illegal drugs are prohibited.

We welcome you as our guests and trust that as you enjoy the campgrounds and facilities you will respect these principles.

Bellevue Lodge reserves the right to restrict the use of the camp to any individuals or organizations that would practice, promote or teach anything contrary to our doctrine, mission or purpose.
Program Information & Activities Offered
Lake Front – One of the feature attractions is, of course, the lake. Swimming is an option (you will be responsible for your own safety), and canoes, a barge can be available with proper staffing and supervision.

Trails – Just outside the camp facilities, is the Aspen Hills Provincial Recreation area. The Aspen Hills has a series of trails that may be used for hiking, biking, cross-country skiing, snowmobiling or other activities.

Climbing Wall – A climbing wall may be used if staffing and supervision are available.

Other sports – We have a variety of sports options including: basketball, baseball, football, snowshoeing, and air-boards (a type of sled). There is a cement pad and basketball hoops, a beach volleyball court, and a large playing field. We also have a variety of other sports equipment (such as a parachute) available for use.
Facility Information
Main Lodge – The Dining Room seats 60 people comfortably, with a large, north-facing window and patio overlooking the lake. The kitchen is industrial-sized, with an industrial dishwasher. The basement features 2 rooms with one large bunk bed, and one with 2 bunk beds and a double bed. As well, in the lodge are washrooms, showers and a large meeting room (approx 52'X15').
Cabins – There are 6 A-frame cabins that sleep 9-10 (4 bunk beds, one double bed), and two cabins that sleep 10-12 (2 separate rooms, each with 2 bunk beds and a double bed). These cabins are not wheelchair accessible, nor do they have washrooms. You will need to provide your own bedding.
Activity Centre – The AC building is a large (40'X60'), heated building that can be set up for meetings, or used for games and other activities.
Wash house – Located near the cabins; this building has washroom facilities and showers. It is available spring, summer and early fall.