Find Camp by Province
Pioneer Camp Alberta (Rocky Mountain House)
Mailing Address
Box 600
Rocky Mountain House, AB T4T 1A4
Camp Address
403048 Buster Creek Rd.,
Clearwater County
Rocky Mountain House, AB T4T 1A4
Phone: (403) 845-6777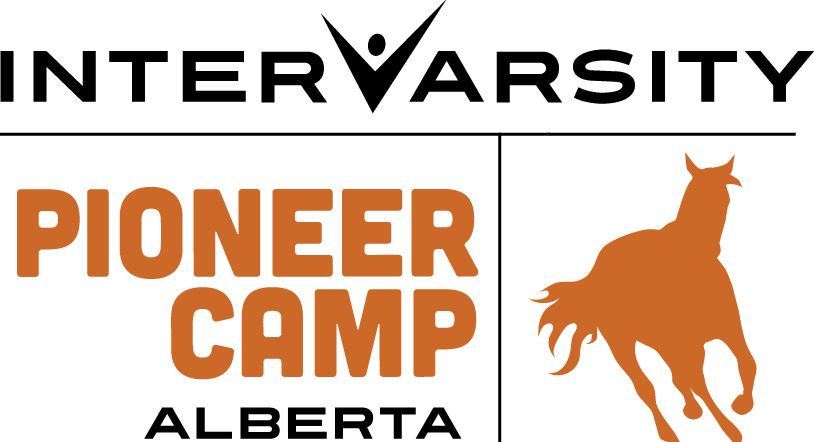 Description and Mission
We are part of a network of nine InterVarsity camps across Canada operating under the names Circle Square and Pioneer Camp. Everything we do at Pioneer Camp is for the purpose of helping children and youth grow spiritually, mentally, socially and physically in a fun-filled and safe place of adventure and challenge. We invite campers to consider what the Bible has to say to them, about their relationship with God, and each other.

"Through exploring God's creation Pioneer Camp Alberta seeks to demonstrate: Christ's love, grow disciples, and cultivate leaders for the sake of the Kingdom."

Two amazing sites! One at Sundre, AB (Pioneer Lodge) and the other at Rocky Mountain House, AB (Pioneer Ranch). Both are well-established camps offering a warm and welcoming environment for campers in the summer and for rental groups from September to June.
Program Information & Activities Offered
Pioneer Ranch (and Pioneer Lodge) are year-round facilities. In the summer we offer a wide array of organized camps for kids of all ages. In the spring, fall and winter, our two locations are open to guest groups who wish to rent our facilities. All Program Activities are facilitated by qualified staff.

RANCH ACTIVITIES: Archery, Campfire, Canoeing, Climbing Wall, Evening Program, Games Equipment, Hiking, Horse Care, Horseback Riding, Indoor Games, Initiative Task Course, Orienteering, Outdoor Camping Skills, Pony Rides, Skating (winter), Sledding (winter), Sleigh Rides, Snowshoeing (winter), Swimming: Lake (Ranch, seasonal), team Building Program, Wagon RiTes, Wide Games
Facility Information
In addition to summer camps, Pioneer Ranch offers a wide variety of affordable, seasonal activities with bookings available September through June for conferences, retreats, family getaways and school outings. Whether you are riding on a horse, conquering the sport climbing wall or enjoying a high-energy campfire time, Pioneer Camp will deliver incredible memories.

ABOUT PIONEER RANCH, ROCKY MOUNTAIN HOUSE

Pioneer Camp Ranch is located on Crimson Lake, 16 km northwest of Rocky Mountain House. Guests stay in cozy cabins along the shores of the lake.

The central Ranch House has a large dining room, kitchen, and three meeting areas. The North Lodge, an additional meeting area, is located next to the Ranch House. Guests stay in cabins with bunk beds. Most cabins are one large room with bunks along the walls. Winterized cabins are insulated and heated with gas stoves. Summer cabins are insulated and heated with a wood stove. All cabins have electricity

Rentals are available from September to June. Our total capacity is 160 people (depending on program requirements).
Umbrella Organization
ImterVarsity Christian Fellowship