Find Camp by Province
Salvation Army - Pine Lake Camp
Mailing Address
9618 - 101A Avenue NW
Edmonton, AB T5H 0C7
Camp Address
25032 South Pine Lake Road
Red Deer County, AB T0M 1R0
Phone: (780) 423-2111
Fax: (780) 425-9081
Camp Phone: (780) 920-8818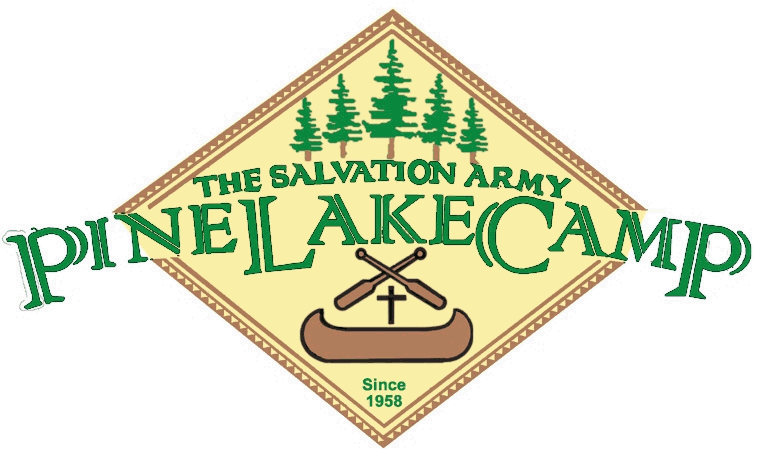 Description and Mission
To provide a safe and joyful atmosphere whereby children & youth who come to camp have a memorable experience and meet Jesus.
Program Information & Activities Offered
Heated outdoor pool, climbing wall, low ropes course, illuminated outdoor sports court, biking trails, mini golf, newly renovated baseball field & soccer pitch, canoeing, tenting, archery, photography, pottery, community garden, Bible teaching & worship and encounters with Jesus!
Facility Information
Dorm Style Lodges: 4 modern lodges each with a comfortable lounge/kitchenette, full basement for breakout space and views of Pine Lake.

Evergreen Lodge: hotel style accommodations with room for 40 guests in single & double occupancy rooms plus 6 person suite. This building contains a newly renovated common room and kitchenette.

RV Park: 17 full-service RV sites for family friendly RV camping or tenting. Amenities such as the outdoor pool, waterfront, sports court, mini golf and more are available.

Dining Hall: welcoming and spacious dining hall overlooking beautiful Pine Lake is great for large groups or intimate gatherings. Catering service is available.


Umbrella Organization
The Salvation Army